Join the Club!
At Martin's Rejuvenation Centre
Introducing Our Exclusive Monthly Skin Rejuvenation Clubs
We are thrilled to announce our tailored monthly clubs that cater to your unique skincare needs. Whether you're a dedicated fan of a specific treatment or love to switch things up, we have the perfect option for you. Choose from our Microderm Club, Dermaplane Club, or Facial Rejuvenation Club. And for the ultimate flexibility and variety, explore our Rejuvenate360 Club, allowing you to enjoy any of the three treatments every month for an entire year. Discover the secret to radiant skin as you indulge in a year-long journey of self-care and transformation. Join our clubs today and experience the glow that lasts!
One Dermaplaning treatment once per month for 12 months**
One Microdermabrasion treatment once per month for 12 months**
One rehydrating facial treatment once per month for 12 months**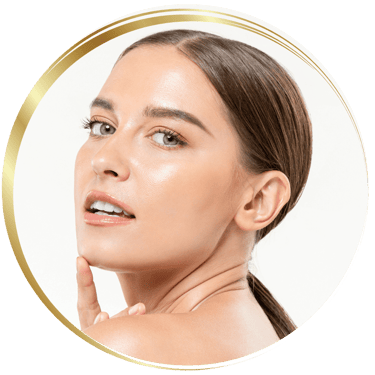 $1428/year* OR $119/month
Patients can choose between three treatments, one per month for 12 months**

Choose between: Microdermabrasion treatment, Dermaplane treatment or Rehydrating Facial treatment
Pay yearly and receive 20 units of complimentary Nuceiva (Neuromodulator)
Please fill in your information below, and a member of our team will contact you shortly:
**Terms and Conditons:
By purchasing a monthly or yearly club membership at Martin's Rejuvenation Centre, you agree to the following terms and conditions:
Non-Refundable: Club membership purchases are non-refundable once completed.
Package Usage and Transfer: If you choose not to utilize the services included in the package, you may transfer the credit to any other service available at the clinic. This transfer must be requested before the package is used.
No Refunds or Exchanges After Usage: Once any part of the package has been utilized, it is non-refundable and non-exchangeable.
Monthly Treatment: The membership entitles you to one treatment per month.
Missed Months: If you miss a month, the treatment for that month is forfeited and cannot be carried over.
Non-Transferable: Treatments included in the package are exclusive to the club member and cannot be transferred to any other individual, including but not limited to family members, friends, or acquaintances.
Monthly Payments: Monthly payments are to be made exclusively via the credit card on file in your client profile in our Jane App system. Cash, debit Visa, or other payment methods are not accepted for monthly payments.
Accepted Credit Cards: Only Visa, MasterCard, and American Express credit cards are accepted for monthly payments.
Payment Timing: Payments for the upcoming month's treatment will be automatically processed on the 1st of each month.
Annual Payment Benefit: If you opt for an annual payment instead of monthly installments, you will receive a complimentary gift of 20 units of Nuceiva (Neuromodulator). This gift has no cash value and cannot be exchanged for other services or items.
Gift Terms: The complimentary Nuceiva units are for personal use and must be administered as Nuceiva. No substitutions or exchanges are allowed.
Travel and Extensions: No extensions or allowances will be made for members who are temporarily out of town or unavailable for a period of time, such as those who spend extended periods in Florida.
Cancellation Fee: In the event that you wish to cancel your club membership after initiation, an early cancellation fee of $299 will be charged without exceptions. We will, however, make efforts to explore alternatives by transitioning your package to a different service within the clinic in order to retain your patronage.