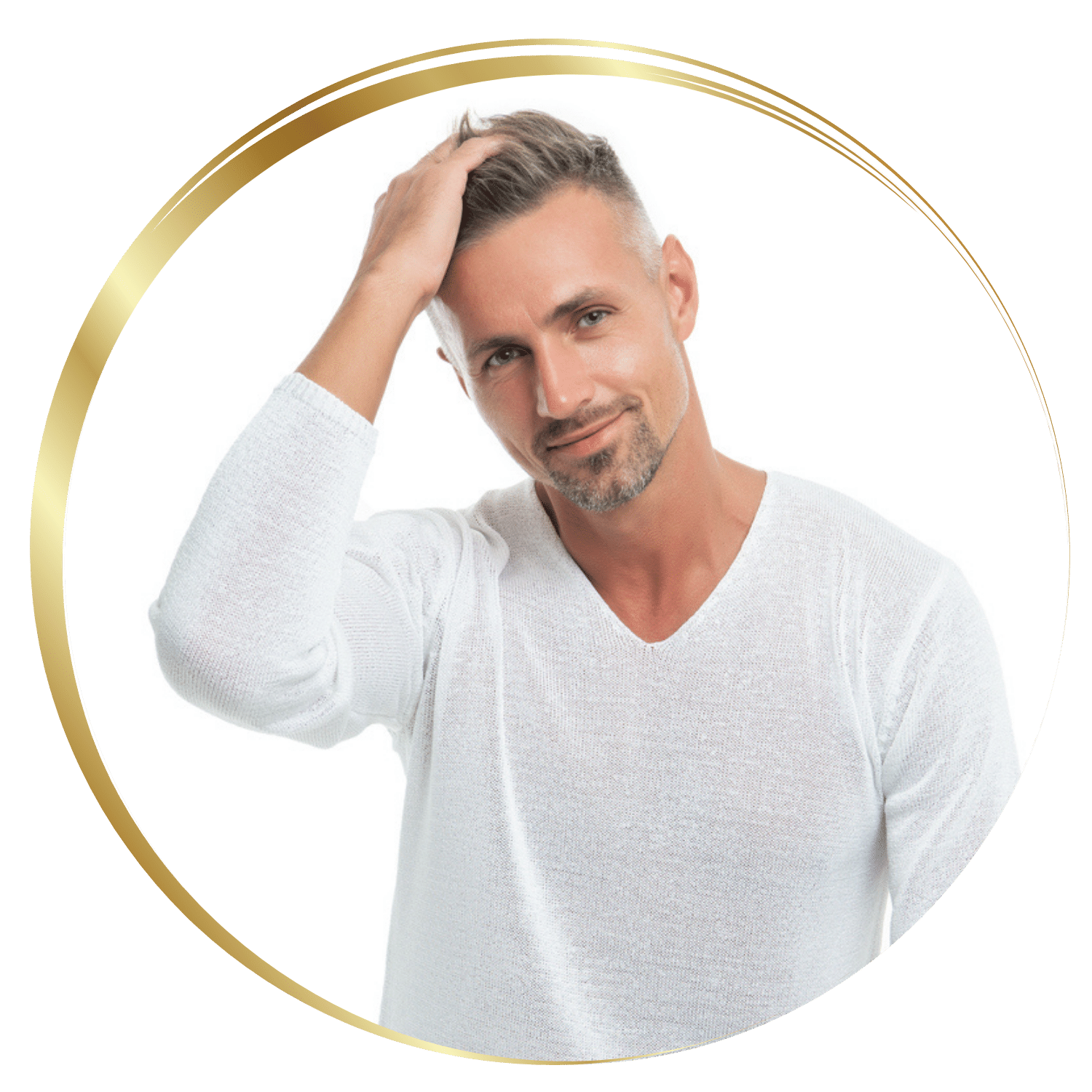 Hair loss, also known as alopecia, is a common concern affecting both men and women. It occurs when hair follicles shrink and produce thinner, shorter strands of hair, eventually leading to hair thinning or baldness. Various factors can contribute to hair loss, including genetics, hormonal imbalances, nutritional deficiencies, medical conditions, certain medications, and excessive stress. Understanding the underlying cause of your hair loss is crucial in determining the most effective treatment approach.

At Martin's Rejuvenation Centre, our experienced specialists conduct comprehensive assessments to identify the root cause of your hair loss and develop personalized treatment plans tailored to your specific needs. We address the contributing factors to help you achieve optimal results and regain a head of hair you can feel confident about.
Your Personalized Treatment Assessment
At Martin's Rejuvenation Centre, we know that everyone's condition is different, and we believe that your treatment plan should reflect that. That's why we offer a personalized approach to treatment, starting with a comprehensive assessment during your first consultation with one of our medical aestheticians. They will take the time to understand your concerns and goals before creating a tailored treatment plan that's right for you. If you have any questions or concerns, we encourage you to voice them during this stage.
Once you're happy with the plan, we'll book your treatment(s) at a time that suits you. Then, all you have to do is show up and let us take care of the rest. We're here to help achieve a refreshed you!
Please fill in your information below, and a member of our team will contact you shortly:
526 Bryne Dr
Barrie, Ontario, L4N 9P6